Downsizing can be stressful, but when you add in sorting through a life's worth of possessions and memories, the stress can build up quickly.
Whether you're retiring to a more streamlined home, moving closer to family, or just taking a new path on your journey, downsizing means paring down your belongings to better suit your new home. The Potomac Concierge team is here to reduce your stress, alleviate your worry, and make downsizing your home or life pleasant and enjoyable. Our move management services are available to assist you in your downsizing and moving endeavors.
Our dedicated move managers in the DC Metro area can help you with all of your downsizing and moving needs. Contact us online or call (240) 200-4824 for comprehensive downsizing help in Chevy Chase, Potomac, McLean, and throughout northwest DC today!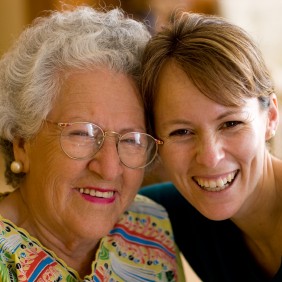 Our Downsizing & Move Management Services in the DC Metro Area
Downsizing your home after building a lifetime of memories there can be extremely difficult. Attempting to balance decluttering, move preparations, packing, and arrangements with your own busy schedule adds unneeded anxiety and tension to your life. It takes time and impeccable attention to detail to stay on top of it all. Potomac Concierge's accomplished team of professional organizers and move managers is here to handle the entire downsizing and moving process from start to finish.
Our experienced move managers will manage the countless details and organize all arrangements—from decluttering, to finding a reliable, professional moving company, to sorting through and packing your possessions, to helping unpack and organize your new home. Additionally, we will keep you consistently updated throughout the entire downsizing process so there are no surprises.
Downsizing Your Home: Preparation
Preparation can be one of the most stressful parts of downsizing your home or your life. We leave no rock unturned, no detail unchecked. Our Potomac Concierge move management team can provide:
Planning, coordinating, and organizing the entire downsizing and moving process, including a moving timeline and vendor management
Arranging, sorting, and labeling possessions by category (keep, donate, discard, sell, or pass along to family and friends)
Managing documents—organizing files and shredding paperwork as needed
Preparing a complete household inventory
Coordinating and supervising professional packing services
Labeling every box and piece of furniture with room location
The Forgotten Details When Downsizing
If you've been in your current home for an extended period of time, it can be easy to forget everything that goes into the moving process. We can help with all sorts of preparations and arrangements so you can focus on your daily responsibilities.
Chances are, you have plenty of furniture in your current home. If you're downsizing, there's a possibility that it won't all fit the way it used to. To make this process easy, our moving concierges can help by designing a floor plan for your new home. This allows us to best direct unloading of furniture with movers, as well as prepare for your new space in a hands-on way. We can even prepare your new home for move-in (cleaning, utility, and cable setup) and secure design services (painting, window treatments, carpeting, alarm system, etc.) so your house feels like home sooner.
If you have a lot of items that you're unable to bring with you due to space constraints, you may need to have an estate sale. Potomac Concierge can coordinate estate sales, appraisers, and anything else needed. Our moving concierges are also knowledgeable in recommending and arranging for reliable services to donate your unwanted items.
We'll even handle discontinuing services at your old home, such as lawn services, mail, newspaper delivery, and more. When appropriate, we can arrange for these services to be transferred to your new home.
When you choose Potomac Concierge to help with downsizing and moving services, we'll make sure every detail is taken care of without added stress for you. Contact us online or give us a call at (240) 200-4824 to schedule a consultation today!
I cannot say enough good things about this company. I hired them to help me with my downsizing and move from Potomac, Maryland to Falls Church, Virginia. I would not have been able to continue to work full-time and manage all of this by myself.  – S.T.
Downsizing Your Home: Post-Moving Help
Completion of the move doesn't finish your downsizing process. Our comprehensive services also include post-moving help to establish order in your new home. Examples of post-moving help services we've competed in the past include:
Directing furniture and box placement as the moving truck is unloaded according to your floor plan
Unpacking, organizing, and setting up the kitchen, bathrooms, bedrooms, and living spaces just the way you like them
Reconnecting electronics
Removing all packing materials
Hanging pictures and shelves, mounting your TV, and reassembling items
Scheduling a handyman or home services as needed
Purchasing new items for your home
Preparing your old home for new residents (cleaning, trash disposal, repairs, and staging)
Schedule Move Management Services in MD, DC & Northern VA
Once you're settled in your new home, we can assist you with daily and occasional tasks with our home management services, including grocery shopping, home maintenance, prescription pickup, errand running, and management of your bills.
Our compassionate, meticulous move managers are unmatched in skill and downsizing help experience. Start a conversation with us today for white-glove, custom downsizing assistance in the Washington, DC Metro area. We will work with you and your family members—near or far—to be sure all your needs are met just as you wish them to be. We are certified by the NASMM for COVID 19 Prevention and Safety Excellence for Senior Move Managers.
For comprehensive move management services throughout Chevy Chase, Potomac, McLean, and the DC area,  contact us online or call (240) 200-4824 today!
A 10-minute phone call could change your life
Call now: (240) 200-4824