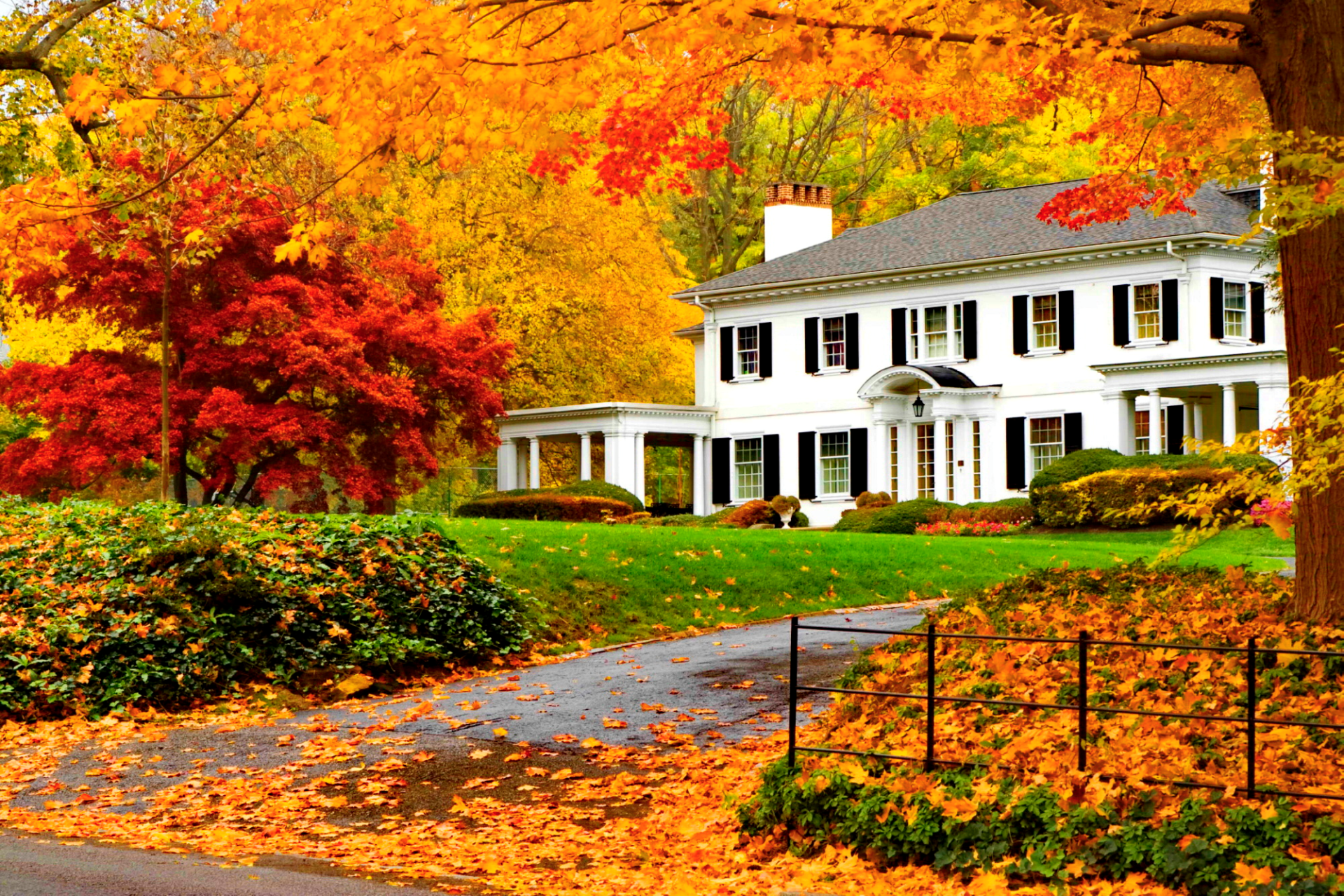 It's time to start thinking about fall home maintenance! Be proactive now and avoid headaches and costs from repairs later.  Another reason for fall home maintenance is to keep your family safe by ensuring all systems function properly. If you're overwhelmed with work demands and/or children, hire a personal organizer.
Foundation: Check for cracks and seal any openings. You don't want water getting in and then freezing.
Windows: Install storm windows if you have them. Remove screens and inspect for damage. Clean and repair before storing.
Exterior Walls/Porticos: Look for areas needing paint. It's not protecting wood or siding if it's peeling.
Roof: Make sure it can withstand another winter.  Avoid water damage to your drywall, wood, and insulation.
Gutters: After the leaves have fallen, clean the gutters and downspouts.
Pool: Examine your pool cover for damage.
Garage: Weather strip the door to prevent drafts and rodents from entering. Clean and store summer garden tools.  Potomac Concierge specializes in garage organization, so call us if you need help in Maryland, Washington, DC or Northern Virginia.
Driveway: Repair any damages to the walkway, steps, or driveway.
Windows and Doors: Identify leaks from windows and doors by moving your hand around the frame. Weather strip and caulk.
Heating: Have the system checked to ensure it's running efficiently.
Chimney: Get it swept to minimize the risk of a chimney fire.  Order firewood if supplies are low.
Ceiling Fans: Change the direction of your fans to redistribute warm air from the ceiling.
Batteries: Change the batteries in your smoke and carbon dioxide detectors.  Inspect fire extinguishers.
Humidifier: Change the filter so you're not circulating bacteria around the house.
Lawn: Clear leaves, reseed patchy areas, and plant spring bulbs.
Equipment: Prepare yard equipment for storage (e.g. remove fuel from lawn mower).  Drain garden hoses. Shut off outdoor water valves. Make sure snow shovels are accessible.
Deck: Clean the patio furniture, look for needed repairs, and store for the winter. Empty pots and planters to protect against cracking during cold weather.
Preventive home maintenance saves money, reduces house emergencies, and lowers stress.  If you're short on time, call Potomac Concierge today and we'll have one of our trained professional organizers arrange everything. We'll wait for the HVAC tech to arrive, or find the best roofer and handyman.  Our list of vendors pre-screened for quality and price includes every service and more that you'll need.